24 HOUR XMAS FLASH SALE - Just $9!


"How To Crack The "Peri Code" And Get 500,000 + Hearts, Get The Biggest Brands In The World Sending You $1,000's In Free Stuff Every Month AND Have Them BEGGING To Sponsor YOUR Peri Broadcasts"
You are about to get in at ground floor level.
Dear reader,
2015 seen the meteoric rise of video.
In fact - videos products were more 3-4 times more popular than ANY other niche.
But now there's a new animal in town - the next evolution of video!
It's called 'Periscope' - and when you read the rest of this letter you will get discover the shortcut you need to cash in on this crazy phenomenon.
Periscope has already surpassed 15 million accounts, just seven months after launching
It took Twitter and Facebook two years to reach 10 million users.
Periscope is growing 5 TIMES Faster!!
Periscope is currently seeing more than 40 years of video watched daily. The chart below shows the staggering engagement growth Periscope has experienced.
SO WHAT'S THE SECRET TO MONETIZING PERISCOPE?
There are multiple ways to do this...
You can build your following and either recommend products an an affiliate or your own products services.
When you build your following you can get brands and companies to SPONSOR you broadcasts.
You can get a lot of free gifts, travel, hotels and become a brand ambassador.
But do it WRONG once you could even get BANNED! The consequences can be deadly...
If you fail to engage your audience in the correct way they will turn against you.
If you don't present yourself in the right way companies will never sponsor you.
If you broadcast the wrong type of content you will get BANNED (It's very easy to make this type of mistake).
If you don't use the new "Katch' software you will lose over 300% of your exposure.
Periscope can be massive for you but you need to know how to avoid the pitfalls.
Introducing Peri Profits - The 'A-Z' Periscope magic blueprint that will turbocharge you, crush the competition and get you 500,000+ hearts in 21 days or less
How to get your Periscope up to 500,000++ hearts at lightning speed.
Avoid the pitfalls that get you banned fast.
How to use it in ANY niche and get sent $100s of free stuff and sponsorships from leading brands.
And much more...
Let me introduce you to the underground
"Peri Queen" Sara Holland
Sara discovered Periscope almost by mistake and within days had over 10,000 'hearts' (similar to what Facebook likes are).
Within 10 days had over 100,000 hearts.
And over 500,000 within 21 days.
...And had the LARGEST brands on the planet contacting her to sending top quality items.
Benefit Cosmetics, Dope Clothing, Hawkers(Cristiano Ronaldo is one of the co-founders), Pauls Boutique London, Quiz Clothing.
It doesn't matter if you're a regular dude, girl, actor, geek, fashion brands, internet marketer - Periscope works in them ALL! See for yourself...
Regular Dude... Mark Shaw... 40,000 Followers
Mark Shaw | Username @markshaw | Followers 40,000 | Heart count 22,000,000
Mark had been on Periscope from day one - He's a trainer, speaker and social media guru. He gives no-nonsense advise and tips on how to maximise social media. He's extremely engaging, knowledgable and humorous. Mark is the founder of #TAGTRIBES which is becoming increasingly popular across Periscope as a community where you look out for each other on Periscope and promote each others scopes.
Brand... Food Network... 70,000 Followers
The Food Network | Username @foodnetwork | followers 70,000 | Heart count 110,000
The Food Network is a huge TV channel which is utilising Periscope to showcase new restaurants, recipes, chefs and behind the scenes footage with celebrity chefs etc. This is a great app for their niche as the general public love feeling like they are in the moment by being inside these new exclusive restaurants and being able to gain first hand advise from the best chefs in the world.
Community... Hillsong United... 75,000 Followers
Hillsong United | username @hillsongunited | followers 75,000 | Heart count 400,000
Hillsong is a massive church based worship group which dominates social media. It is one of the first church based users to hit Periscope. Their scopes are fun, refreshing and a great way to use technology to get the word of your organisation out there. A lot of people hare their scopes which then in order spreads the word of their church, bringing people to join via email and subscription. To move forward utilising technology and apps in this way is key even for organisations such as the modern church groups.
Peri Profits is your golden ticket to
turbocharge your way to a million Hearts
The FIRST thing you must NEVER do or you will get instantly banned for life (So many people do this by accident)
Getting your Periscope to go VIRAL while broadcasting live (HINT - this is massive in getting over 500,000 hearts
Why you must set up the correct bio, Handle, profile pic, YouTube account, use the right follow settings from the OUTSET to explode your Periscope (Get it wrong from the start and your goose is cooked)
Why YOU must decide what type of Scoper you are before you begin. There are 3 key types
How to set up the right type of content for each broadcast. Using the right background images get MASSIVE (Sometimes 300%) uptake on subscribers
Why NAMING your scope is essential for replays and getting massive rankings
The optimal length of broadcast and what type of content you must repeat at least 3 times
How to ENGAGE and KEEP your audience engaged. Various tips and tricks which Sara learnt the hard way.
Brands will be want to see your retention rates and total audience over the duration of the scope so this is important.
Why using the new "Katch" free service can TRIPLE your exposure with
this nifty tool
What the required pieces equipment are for an Optimal Scope and where
to get them for pennies on the dollar
How to attract MASSIVE sponsorship opportunities with your broadcasts
What People Are Saying About PeriProfits:
Tuan Vy
"I love Periscope and PeriProfits is a no brainer - well worth it"
Brian Johnson
"Invest in this - I did and have seen an instant impact in my business"
HUGE BONUS: Peri Profits includes two interviews from leading periscopers. High level internet marketers and A-list celebrities
Interview 1 - Ricky Whittle
An English actor/heart throb now living in the lovely Los Angeles - Ricky is currently filming The 100 tv show and Mistresses. He has had a good shot on Periscope, he started on the same day that I did and was one of our group at dinner that all heard about Periscope at the same time. Ricky doesn't Peri every single day but when he does his broadcast goes crazy. So crazy the broadcast becomes full and you can't allow any more people in to comment. I have included Ricky as an example as this is showing Periscope from a celebrity view point. As a celebrity you don't have to work as hard on social media for followers, but as always there is one factor that really does count and that is engagement. Ricky is great at public speaking and building a rapport with his fans and audience so Periscope has been a great option for him.
Interview 2 - Dickie Armour
Dickie is an internet entrepreneur, author and speaker - He has extensive experience of the internet services and domain name market, having set up, run and sold two successful hosting businesses.
He is currently General Manager of Fibranet Services Ltd, a domain name registrar and software development company, and MyBrandEmail, a software service that helps global brands offer personalised email addresses. He is very active on social media, especially Twitter & Periscope
BONUS #3 - Peri quick fire '10 Step Cheat Sheet
- How to Maximize Your Results From Each Scope"
Sara has created a ten part checklist she uses EVERY TIME she does a Scope to enable maximum ROI. This single sheet can save you a big headache and ensure everything runs as soon as possible.
Your Investment is Totally Risk Free With Our 100% Satisfaction Policy
We want you to be 100% satisfied with your investment into Peri Profits so here is our "no quibble", iron clad guarantee. If you download Peri Profits and it doesn't carry out every feature we have demonstrated, in an easy-to-use fashion, just post a refund request to our email - support@periprofit.com and we'll issue you with a prompt and courteous refund. Simple as that!
Order PeriProfits, Two Bonus Interviews, Sponsorship Template and 10-Step Cheat Sheet Now at a Huge 70% Discount!
The Early Bird Always Catches The Worm...
Periscope is so ridiculously hot right now and those that get in early will reap the biggest, juiciest rewards.
You have two choices right now...
Keep trying to figure it out yourself and even risk being banned while your competitors steal this competitive advantage.
Or...
Grab the bull by the horns, invest just $9 and get INSTANT access to Peri Profits, two bonus interviews, sponsorship template and 10 Step Quick Start Cheat Sheet now.
It's really a painless drop in the bucket and you are fully covered by our 60 day "no risk" money back guarantee to truly make this a no-brainer.
Order your copy today and get instant access within 60 seconds.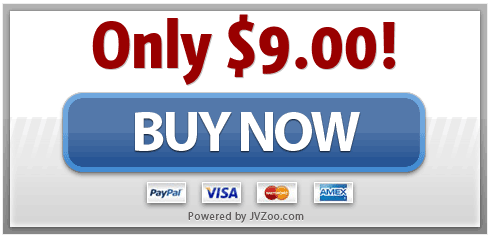 Andrew Fox & Sara Holland
P.S. Remember – Periscope has grown to fifteen million users in 7 months – that's FIVE times faster growth than Facebook or Twitter. Get in early while the 70% launch discount is available.
P.P.S. You really cannot lose. Our 60 day 'risk free' money back guarantee has got you covered. Our support email is support@periprofit.com